Jenkinson's Sweet Shop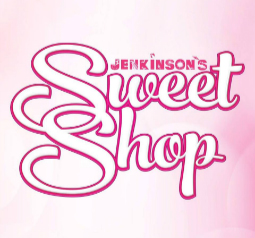 Address:
300 Ocean Avenue
Point Pleasant Beach, NJ 08742
---
Contact:
P:
(732) 892-7576
E:
candy@jenkinsons.com
---
Hours:
Sun: 10:00 AM - 5:00 PM
Mon: 9:30 AM - 5:00 PM
Tue: 9:30 AM - 5:00 PM
Wed: 9:30 AM - 5:00 PM
Thu: 9:30 AM - 5:00 PM
Fri: 9:30 AM - 5:00 PM
Sat: 10:00 AM - 5:00 PM
---
Website:
http://jenkinsons.com/sweet-shop/
---
About Us:
Jenkinsons's Sweet Shop is a classic candy shop offering Homemade Fudge, Candied, Caramel and Fudge Apples, Salt Water Taffy, Richly Decadent Chocolates and Gift Baskets. Visit us all year long.
---
Map:
View Larger Map
Satisfy your cravings at Jenkinson's Sweet Shop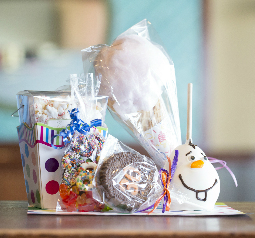 Snapshot:
Jenkinson's Sweet Shop - Open year round
We offer a variety of sweet treats to satisfy your cravings including:
Decadent Chocolate - by the piece or the pound
Homemade Fudge - sugar-free option available
Mouth-watering Apples - fudge dipped, candied and caramel
Gummies - in all shapes and sizes, both sweet and sour
Salt Water Taffy - assorted flavors
Gift Baskets - available in 3 sizes and can be customized with the perfect treats for each recipient
We specialize in unique bridal showers and weddings favors and custom themed creations for birthdays, holidays or special events. Contact us at 732-892-7576 for information about custom orders or visit us on our website!
Share this Event:

More From Jenkinson's Sweet Shop