Wing Night Every Wednesday Night!
---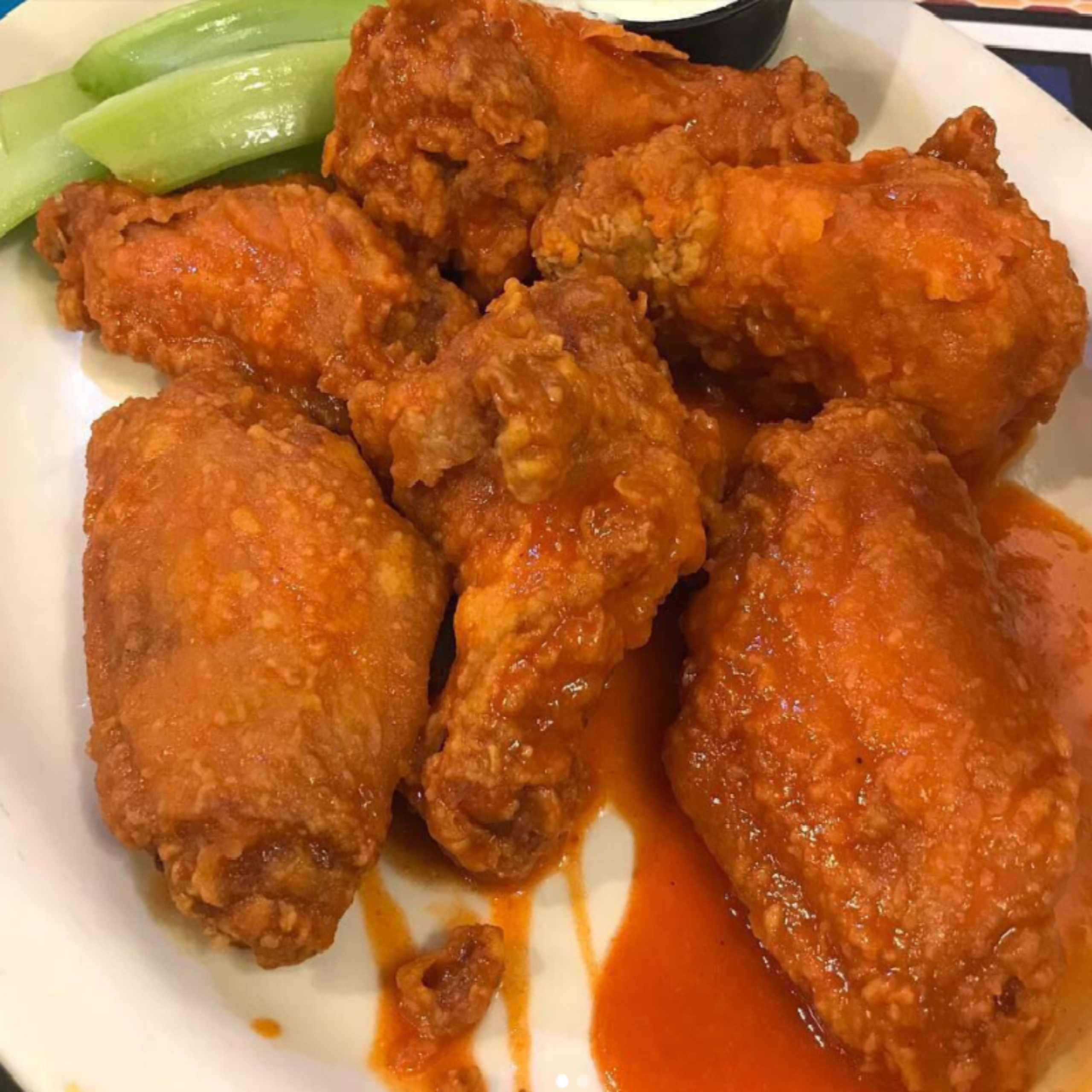 Wing Night Every Wednesday at The Chicken or the Egg
From 4-9pm you get 5 wings for only $3!
The wings are big, juicy and available in 17 sauces, both Original Breaded, or Naked. The Chicken or the Egg or "Chegg" has become know locally and nationally for these big beauties. Bring your appetite and an ice cold six pack! Get there early to secure your spot in line!
---
Here's a list of the most 17 mouth-watering sauces:
Ludicrous (name says it all)
Obscene (you'll shed a tear or two)
Zapper (a challenge even for the avid fan)
Killer Bee Sting (very hot with a drop of honey)
Original Hot (respectable heat, great flavor)
Mediyummm ( the crowd pleaser)
Garlic Spice (sorta spicy, lots of garlic)
Jamaican Jerk (Caribbean spice)
Beesting (honey sweet, spicy treat)
Mild (mildest of the buffalo bunch)
Santos (spicy, bbqy, garlicky, yummy)
Swamp Sauce (sweet cajun heat)
Bar-b-whew (tangy barbecue w/ some heat)
Hickory BBQ (traditional BBQ flavor)
Honey BBQ (a sweet, tangy favorite)
Chipotle BBQ (southwestern flavor)
Teriyaki (oriental delight)
---
Share this Event
---
Get this Event
---
Terms & Conditions
Must be seated by 9 pm. Buffalo Chicken Fingers are not included. Bleu Cheese and Ranch are extra. Dine in only.
---